Activity Ideas for the entire family.
As concerts are postponed, sporting events are canceled, schools are closed and tourist hot spots are shut down, experts recommend that even those who show no sign of illness stay home during this time of global pandemic.
Although remaining inside is a good way to protect yourself and others from the coronavirus, and is an important measure to help "flatten the curve" of daily cases that put pressure on our health care system, it could lead to a lesser evil: boredom and stir craziness. What's there to do while stuck indoors? We've compiled some suggestions to help make your time quarantined as interesting – and perhaps even as productive – as possible:
The new mantra for the times is "Flatten the curve." For most of us, doing our part has meant staying at home to self-quarantine, but figuring out how to stay occupied and entertained when you're home for days at a...
This is an unprecedented time. With the spread of COVID-19 — the new viral strain in the coronavirus family that affects the lungs and respiratory system — we're all unsure of what will happen next. However, what's become clear is...
While Shedd Aquarium may be closed to the public, animal care staff and veterinarians are onsite 24/7. Without guests in the building, caretakers are getting creative in how they provide enrichment to animals – introducing new experiences, activities, foods and...
The global pandemic of coronavirus (COVID-19) is outside the normal range of how people psychologically know how to cope with stressors. We are navigating daily living in uncertain times. Combined with the recent Stay-At-Home orders...
We recently learned that jobless claims are at the highest level on record at over 3 million claims just last week.
While many Americans will be forced to reevaluate...
These days, it can seem like every ping from your phone only brings more anxiety. Social media can be stressful for a variety of reasons, but when you live apart from family and friends or find...
After Spain announced a nationwide lockdown over the coronavirus outbreak on Saturday, a man in Seville put on workout clothes, climbed to a rooftop in his apartment complex, and started doing...
The current shutdown of school systems to combat the spread of COVID-19 has a silver lining for one group: teenagers.
These chronically sleep-deprived high school students can and should take advantage of not having to be anywhere and stock up...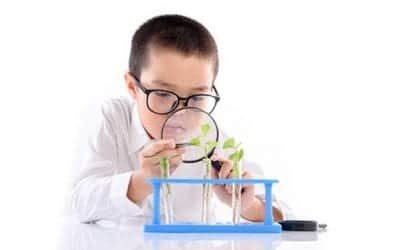 Stay-at-home orders? Here's how you can still exercise outdoors during the coronavirus pandemic.
Looking for a fun art activity to incorporate into the home schooling day? Crayola has the resources for you. Using art materials and crayons, parents and kids can create just about anything they can imagine.
Parents, teachers and kids can...
Dolly Parton is reading bedtime stories to everyone in a new YouTube series.
The read-aloud program is set to run 10 weeks and will feature stories including "The Little Engine that Could," "Llama Llama Red Pajama" and Parton's own "Coat...
Corporate Office: 518.563.8206
22 US Oval, Suite 218, Plattsburgh, NY 12903