Activity Ideas for the entire family.
As concerts are postponed, sporting events are canceled, schools are closed and tourist hot spots are shut down, experts recommend that even those who show no sign of illness stay home during this time of global pandemic.
Although remaining inside is a good way to protect yourself and others from the coronavirus, and is an important measure to help "flatten the curve" of daily cases that put pressure on our health care system, it could lead to a lesser evil: boredom and stir craziness. What's there to do while stuck indoors? We've compiled some suggestions to help make your time quarantined as interesting – and perhaps even as productive – as possible:
As schools shut down indefinitely across the country due to coronavirus concerns, many parents are wondering how to get through the coming weeks at home with their children. This is new territory...
John Krasinski highlights some good news from around the world, including an interview with Steve Carell to mark the 15thanniversary of THE OFFICE, as well as John's newest hero Coco....
From how to paint a wall to how to put up wallpaper, these DIY projects will keep you busy and have your space looking fab
To prevent its spread, public health officials agree: 
Social distancing
 has become essential....
The first step is to check the local health orders or guidelines before going out.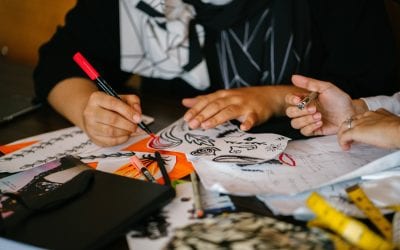 Take a break and have some fun with this collection of free, printable coloring pages for adults. All the coloring...
Coronavirus has many of us staying home, which means we need some unique ways to spend our time! Companies are offering everything from extended free trials to straight up free access to their services. Here's a look at some of...
Science was the last subject area I taught during our day in the classroom.  After a morning of literacy, lunch, recess and math, it was finally time to teach some science lesson plans.  Honestly, I was usually...
School is closed in many parts of the country right now due to coronavirus, leaving plenty of children without educational instruction for weeks. In some areas, students won't go back to school at all this year. That leaves parents across...
Corporate Office: 518.563.8206
22 US Oval, Suite 218, Plattsburgh, NY 12903