Activity Ideas for the entire family.
As concerts are postponed, sporting events are canceled, schools are closed and tourist hot spots are shut down, experts recommend that even those who show no sign of illness stay home during this time of global pandemic.
Although remaining inside is a good way to protect yourself and others from the coronavirus, and is an important measure to help "flatten the curve" of daily cases that put pressure on our health care system, it could lead to a lesser evil: boredom and stir craziness. What's there to do while stuck indoors? We've compiled some suggestions to help make your time quarantined as interesting – and perhaps even as productive – as possible: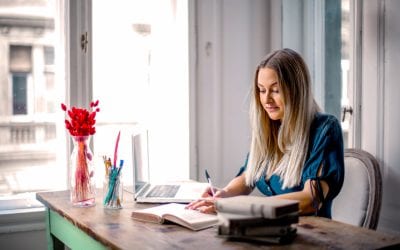 Your ability to strike a reasonable balance between family and work life demands is about to be tested like never before.
For many people, coworkers are their main source of daily human interaction. But with the coronavirus disrupting daily life, including by sending millions home to work remotely for the foreseeable future, office workers across the country are having to navigate...
No concerts? No problem. Instead, try the next best thing to being at a show — watching a concert movie in the convenience of your own home. No hassling with parking, no overpriced beer, no whining about inflated ticket...
As more and more Americans are ordered to shelter in place, figuring out a way to destress and work off some of our pent-up energy is more important than ever....
In the wake of COVID-19, working parents are embarking on a whole new world of juggling their careers with caring for (and homeschooling) their kids—with no help, end date, or escape. Do I sound dramatic? Between...
Given the uncertainty surrounding the COVID-19 outbreak and its timeline, families around the world are doing their best not to go stir-crazy while practicing social distancing.
For teens especially, it's easy to become restless...
As coronavirus spreads across the U.S., people are staying home and avoiding non-essential activities in the name of social distancing and flattening the curve. To help, many retailers and restaurants have rolled out home delivery along with contactless options, leaving...
As millions of children are displaced from their schools due to the coronavirus, a sub-crisis has risen for American parents: What will the kids do all day? The widespread school closures have sent a ripple effect into parent communities...
What does four days in a self-imposed quarantine look like?
"I'm probably talking to myself a lot more than I normally do," laughs Claire-Louise.
"But I'm doing OK. I'm still in a positive mind frame." Claire-Louise Vermande, 33, isn't strictly...
Corporate Office: 518.563.8206
22 US Oval, Suite 218, Plattsburgh, NY 12903